Location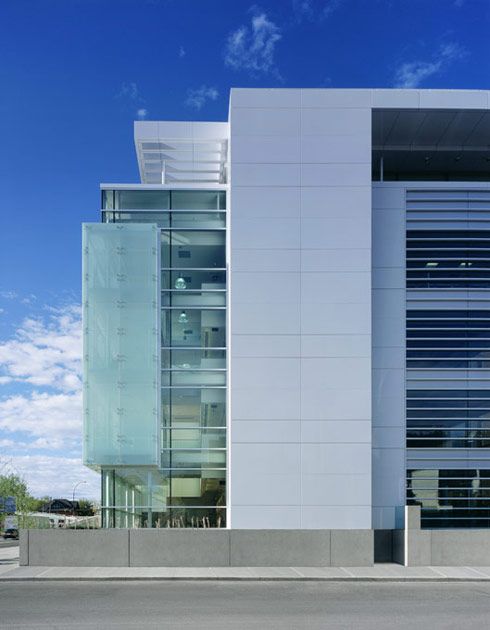 The M-Tech Building in Calgary is an iconic architectural landmark:
It is located in the beltline neighbourhood in Calgary, across the Stampede LRT station.
The "Class A", five story building has won architectural awards in Western Canada. It exemplifies contemporary design and incorporates Zen elements, water features and artwork.
The office space is furnished with high end cubicles and fiber-optic Internet service. Each half-floor unit offers a kitchen and lunch area, boardrooms and privacy rooms.
M-Tech offers both its incubator tenants and startup partners affordable and flexible work space and ongoing strategic mentorship.